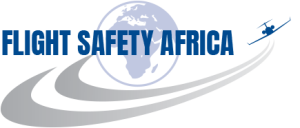 In collaboration with the FLIGHT SAFETY GROUP, Flight Safety Africa specialises in the provision of aviation audit services and the management of Aviation Risk for a broad spectrum of clients nationally and internationally.
Flight Safety Africa offers a wide range of training courses that cover various aspects of both fixed wing and helicopter operations.
All our training courses are recognised as OPITO Equivalent, as required by IOGP Report 690.
Flight Safety Africa is ISO9001:2015 Approved by Lloyds Register.
The training courses are available online or through classroom training.
Flight Safety Africa is committed to maintaining a high level of integrity to ensure safety is always the predominant consideration.
Our staff are selected for their skills, experience and professionalism and FSA is committed to providing them the resources and opportunity to develop their initiative, talents and creativity.
For helideck inspections and certification, please refer to the Helideck Certification-Africa page.
FLIGHT SAFETY AFRICA (PTY) LTD (FSA) offers a full range of advice, auditing, training and inspection services to both fixed-wing and rotary operators across the African continent and beyond. In partnership with the rest of the internationally acclaimed Flight Safety Group (Australia) FSA's experienced team caters to rotary and fixed-wing chartered and scheduled operations. Our areas of expertise include offshore helicopter operations, including Helideck and heliport certification and the full spectrum of aviation operations.
OFFSHORE & ONSHORE TRAINING
AVIATION SAFETY & COMPLIANCE AUDIT
Aviation Safety Audit – Fixed Wing Rotary Wing, includes all aviation operations
Risk Management
Risk Assessment
Systems Analysis
Accident Investigation
Incident investigation
Flight Safety Africa is ISO9001:2015 Approved by Lloyds Register for the following services:
External Aviation Safety Audit and Inspection, Risk Assessment, Consultancy and Training services, Helideck, Helicopter LandingSite, and Helipad – layout and Design Appraisal, Helicopter Landing structure suitability Assessment, Friction testing, Safety and Operational Assessment and Certification.
AOC STARTUP & MANAGEMENT
Pre-regulator audit preparation, assessment & review
AVIATION MANUALS
Specialising in the development of the full range of aviation manuals – with a concise ISO 9001:2015 approach, we offer the following:
Flight Operations Manual
Maintenance Control Manual (Part 145)
Security Manual
Safety Management System
Emergency
Response
Procedures
Standard Operating Procedures
Company Specific Standards & Manuals
Aviation Company Internal Audit Checklists and Procedures
Helicopter Landing Officer (HLO) Manual
Helicopter Landing Site Officer (HLSO) Manual
TRAINING METHODOLOGY
IOGP Report 690 requires offshore training to be either OPITO Approved or recognised as an OPITO Equivalent.
Flight Safety Africa's crew training follows the OPITO Standards strictly, ensuring all requirements as laid down by OPITO are covered.
As the only OPITO Approved crew training for Helideck Assistant (HDA) and Helicopter Landing Officer (HLO) is available in the UK or Malaysia, the courses offered by Flight Safety Africa make a viable alternative as an OPITO Equivalent.
Flight Safety Africa is Lloyds Register 9001:2015 Approved specifically for training and FSA follows the procedures for all training courses as laid down by ISO9001:2015. These include:

• Pre-determined preparation for the course, including an assurance that the training will be pitched at the level appropriate to the intended candidates.
• The use of high level technology for maximum projection of the subject matter.
• An interactive type of training that ensures all candidates are involved and take part in the training.
• The use of extensive pictorial (including video) references to illustrate various principles.
• Meticulous record keeping, including photographs, of each candidate and the extent to which they have participated and contributed to the class.
• An objective opportunity for each candidate to provide honest feedback on the course they have undergone.
• Professional certificates are issued and, where required, these may be couriered to the client's head office.
AUDIT METHODOLOGY
Flight Safety Africa (Pty) Ltd is ISO 9001:2015 Approved and adheres to these required auditing techniques, such as opening meeting, only auditing with auditee key personnel present, closing meeting with mutual agreement on non-compliances based on objective evidence. Checklists are used as an aide-mémoire during the audit.
This methodical process is recorded in a comprehensive final report that includes digital photographic records of all relevant aspects of the audit. Post audit guidance is offered as to the most appropriate corrective and preventative action.
Over 1500 audits have been carried out on rotary and fixed wing operations in charter, airline/regional airline, helicopter offshore operations including Helideck inspections, geophysical survey, emergency medical service, marine pilot transfer, and these involve the full spectrum of air operations, ground operations including security.
AUDIT REPORTING
Flight Safety Africa has introduced a risk-assessed audit reporting technique whereby an Air Operating Company is audited accorded to a graded risk system and provide a one page organisational executive summary. The detail of the audit can then be followed through into the report if required.
Flight Safety Africa specialises in incident/accident systems analyses where organisational systems and procedures are examined to identify causal failures, once this has been completed it is then possible to apply corrective/preventative actions.
RISK ASSESSMENT
Flight Safety Africa uses qualitative and quantitative risk assessment techniques developed specifically for all types of aviation activities as described.
RISK MANAGEMENT
Flight Safety Africa integrates Risk Management into Quality Management control structures.