Providing global, fully certified aviation audit & risk management services.
Globally Recognised​
FLIGHT SAFETY AFRICA (PTY) LTD and HELIDECK CERTIFICATION-AFRICA (PTY) LTD are part of the globally recognised FLIGHT SAFETY GROUP (Australia). Experience and expertise is shared within the Group, as well as through membership of SAOGA (South African Oil and Gas Alliance).​
Fully Certified Services & Courses​
FLIGHT SAFETY AFRICA provides globally recognised, fully certified, aviation and risk management services, as well as highly acclaimed training courses, including helideck awareness and operational training, and other courses across a varied number of aviation disciplines. These training courses are now available online.​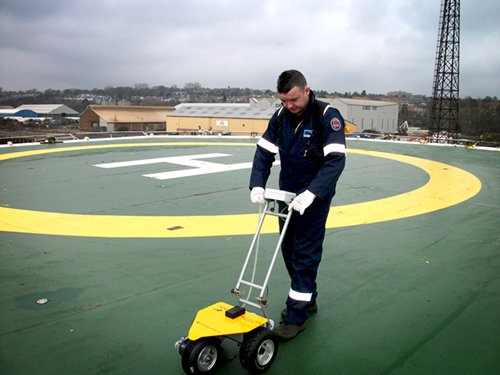 Complete Helideck Certification​
HELIDECK CERTIFICATION-AFRICA provides complete helideck certification according to UKCAA CAP 437 (Edition 9 February 2023) and ICAO ANNEX 14 VOL II requirements, including friction testing using the Findlay Irvine Micro Grip Friction tester – the only friction tester approved by the UKCAA as meeting UKCAA CAP 437 standards.​​
Qualified & Independent Helideck Inspection​
Highly qualified and independent HC-A inspectors based in South Africa provide world-class Helideck inspection and certification services at a much reduced cost, when compared with overseas operators.​
The inspection process is according to the UKCAA Publication UKCAA CAP 437 whilst the checklists reflect International IOGP standards and include the very latest developments as demanded by Best Industry Practice.​​
OFFSHORE HELIDECK OPITO EQUIVALENT CREW TRAINING
IOGP Report 690 (published 2020) now states that offshore training courses should be in accordance with OPITO Standards or may be an equivalent.
Flight Safety Africa has, for many years, followed the OPITO Standards in all their training courses and therefore these courses fully comply with the requirements of IOGP 690 as an equivalent to OPITO.
OPITO EQUIVALENT OFFSHORE TRAINING COURSES NOW AVAILABLE ONLINE
Desktop practical elements now added to the HERTM and HERTL online training.
HELIDECK CERTIFICATION AFRICA – BRINGING THE UKCAA CAP 437 STANDARD TO AFRICA
Located in South Africa, we offer Helideck Inspections based on the global UKCAA CAP 437 and IOGP standards. 
Helideck Certification-Africa is ISO9001:2015 certified – ensuring the highest level of Quality Management Systems in all our operations.
Fixed-wing & Rotary Services
FLIGHT SAFETY AFRICA (PTY) LTD (FSA) offers an extensive range of offshore training and auditing services to both fixed-wing and rotary operators across the African continent and beyond.